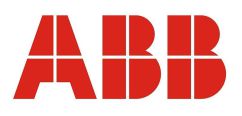 ABB in China through close cooperation with local partners in the robotics, automation products and systems have established a strong production base. ABB's ability in engineering and project management is represented in metals, pulp, chemical, life sciences, automotive, power industry automation and building systems.
China Automotive Industry Engineering Co., Ltd. from the former Ministry of Machinery Industry, the fourth and fifth design institute merged, is now a wholly owned subsidiary of China Machinery Industry Group, is the strongest large-scale machinery industry design institute.
BANZAI was founded in 1920 in Tokyo, Japan, is a professional management of vehicle maintenance testing equipment company, in the international car protection industry enjoyed a high reputation. Product sales throughout Europe and the United States, Japan and around the world. BANZAI since its inception, in the automotive market after the industry has always been carrying out the purpose of people and car safety, product development and production.

In 2017, the company changed from a comprehensive resistance welding machine manufacturer to a comprehensive equipment manufacturer.

Endo established for more than a century, has been dedicated to the design, production, construction and sales of advanced equipment such as spring balancer, pneumatic balancer, orbital translation device, which is a long history and culture, ranking in Japan Front, research and development of integrated functional products of the Japanese manufacturers, products widely used in various fields of expertise in the world enjoy a high reputation.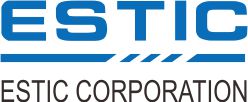 Committed to the bolt tightening system, labor-saving automatic assembly machine design, manufacture, sale, maintenance, ESTIC has been ranked in the forefront of the industry.

Professional rechargeable power tools - factory use

NAC the main development and production of coupling fast connector, screw socket fastening tool, is a professional production and sales company. After years of fact to prove its high quality characteristics, will greatly improve the customer's pipeline connection work and screw fastening work.

Japan URYU production club was established in February 1915, URYU production with outstanding quality, the continuation of the essence of a hundred years of business. The best quality products in a timely manner to the hands of customers, we need to pay constant efforts to pour all the wisdom. Efforts to maintain the development of quality products is our melon production of the major mission.

KUKEN Air Research Showa 42 years by the president of Ueda Jun founded; focus on the automatic car business to provide superior and efficient equipment to meet the needs of automatic car manufacturing; Japan Air research card mainly for auto companies to provide products: Wrenches; pneumatic wrenches; impact wrenches; impact screwdriver; screwdriver; grinding machine; grinding machine, such as Japan's air licensing all products.

Since its founding in 1949, East Japan has been a professional manufacturer of torque machines and has been moving forward with more accurate, more relaxed, and more quickly.